NORTH AMERICAN PRONGHORN FOUNDATION

P.O. Box 1383

Rawlins, Wyoming 82301

307-324-5238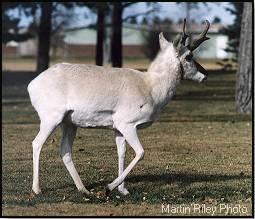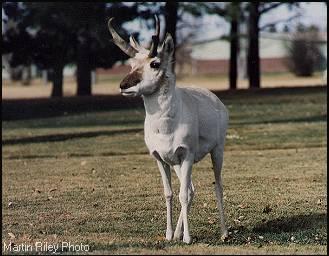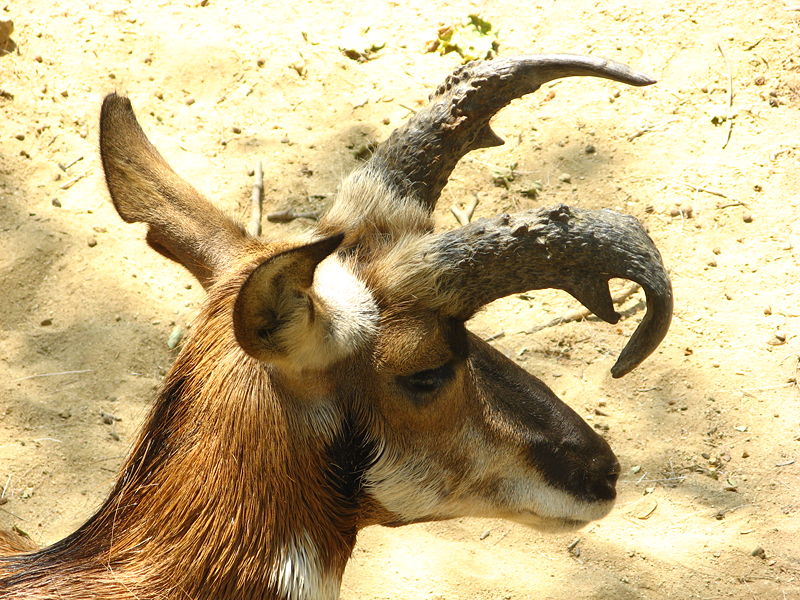 The little white antelope of F.E. Warren AFB in Cheyenne, Wyoming, was born on Little America property in the late spring of 1989. He and his mother moved North onto the military base later that summer, much to our surprise and delight. This little buck isn't an albino, because he has dark throat patches, a brown nose and black (not pink) eyes. Nevertheless our little antelope was a genetic mutant, which often includes weakness and defects. The milder winters and protective confines of the Air Force Base gave this animal a good life, where he reached adulthood. Over the years the base made an effort to keep this angelic apparition within its confines, making him our unofficial mascot. He became, in all likelihood "the most photographed animal in Wyoming".

Unfortunately, all good things come to an end. On Saturday, June 4th, 1994, the white antelope died when struck by a vehicle on 1-25. He had slipped beyond the sanctuary of the installation near Crow, Creek. This fatal mistake did not go unnoticed. Several reports from concerned citizens were not enough to stop the white antelope from its perilous path.

Shortly thereafter, Wyoming Game & Fish Department representative, Game Warden Steve DeCecco and F.E. Warren's Game Warden Tom Smith recovered the white antelope from the roadside. "I've dreaded this phone call" said Steve, knowing he'd have the unhappy task of retrieving the animal upon its death. The white antelope went straight to the Game and Fish evidence locker in Laramie.

According to Mr. DeCecco, this time of year found the antelope undergoing a molt. This, coupled with searing roadside heat had so damaged the antelopes hide that there was little possibility of mounting him. Nevertheless, after 5 months of diligent effort by Mrs. T.K.Weil, the only remains of the white antelope (his set of horns), were recovered from the Game and Fish Dept., with the help of Governor Sullivan's office and Assistant State Librarian, Beth Rulli.

Our little white buck's horns have been mounted courtesy of Tom Weickum from Rocky Mountain Artworks Taxidermy. A full head has been worked up and proper coloring added. The base museum and the Pronghorn Center will be his home from now on.

The White Antelope of Warren 1989-1994

Photos by Martin E. Riley

Cheyenne, Wyoming

North American Pronghorn Foundation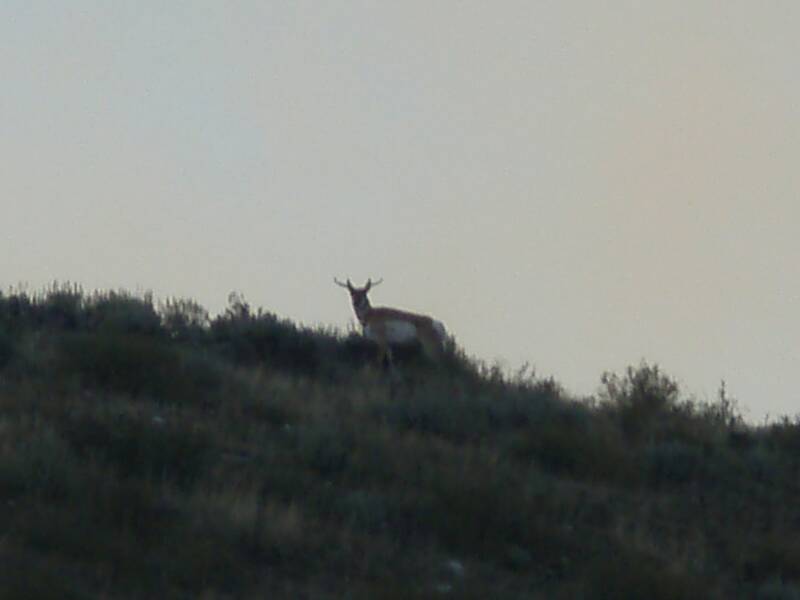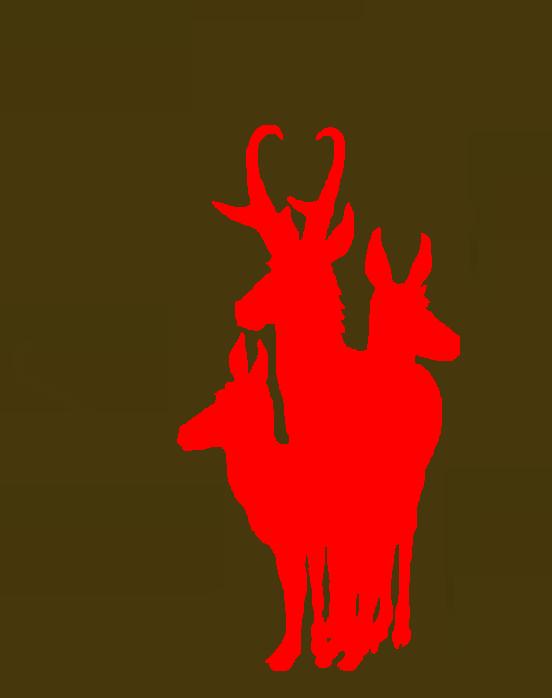 © 1991-2009 North American Pronghorn Foundation